Games That Never Happened – Bizarre Football Postponements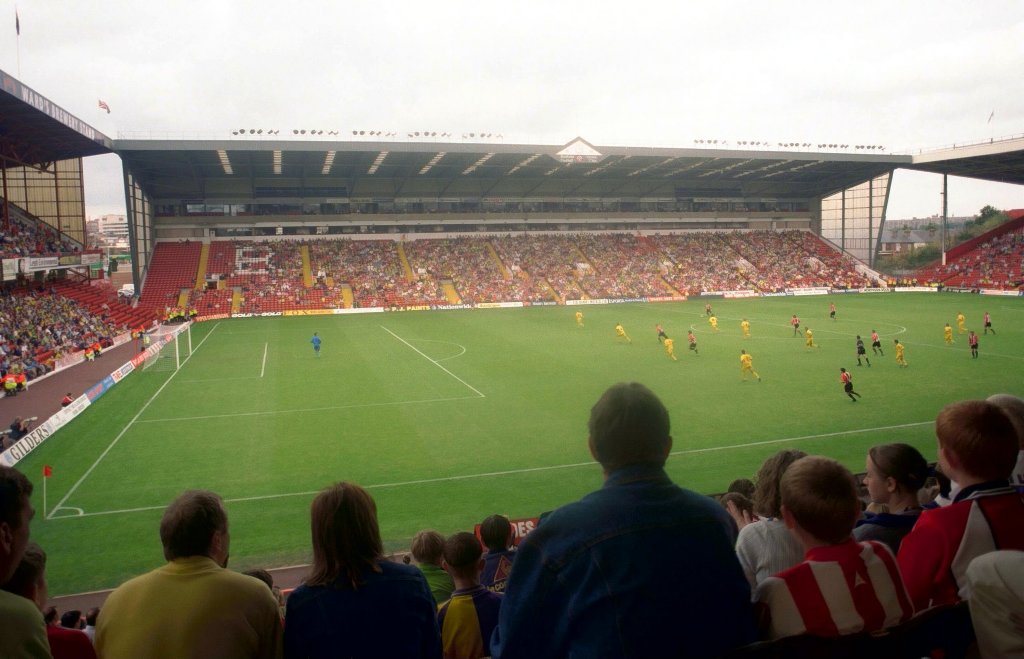 (Picture: Action Images via Reuters)
By Matt Bishop
If you're a Brit, or live on our sunny little island, you'll know that this country just doesn't cope well at all with any sort of adverse weather condition, no matter how serious it is.
A light dusting of snow, a half-hour downpour of drizzle or even a couple of rumbles of thunder – it really doesn't matter. The country will panic!
So it's no surprise that Storm Doris, the storm with the least scary or intimidating name ever, is causing a few problems up and down Britain, with worrying reports of wheelie bins toppling over and Southern Rail's already terrible train service suffering as a result of some blustery winds.
Luckily, come the weekend, Doris should have passed and a full Football League and Premier League fixture list will go ahead unscathed. If not, it could cause some havoc for games across the country, but down the years, football all over the world has been cancelled for far stranger reasons than a bit of bad weather…
Unexploded Bombs
In 1985, a Division Two match between Sheffield United and Oldham, scheduled to kick-off at Bramall Lane on Saturday February 9th, had to be postponed because of the rather scary discovery of an unexploded WW2 bomb. During excavations on a road adjacent to United's famous old ground, the explosive was dug up, and because of difficulty diffusing the bomb and getting rid of it, the game was played on the following Tuesday.
The case in Sheffield is not the only time an explosive has affected football, and in Serie B, a game between Salernitana and Frosinone in 2008 was also postponed because of a WW2 bomb. It was found right outside the Stadio Arechi in Salerno, and the 60-year old device led to the evacuation of 6000 locals, obviously meaning the area was far to unsafe for a match.
Flying Fiery Toilet Paper
In 2009, FC Groningen welcomed Ajax to their Euroborg Stadion, and were intent on making a brilliant atmosphere, and roar their team on to victory with… toilet roll. Countless rolls and thousands of sheets of toilet paper were launched onto the pitch, but some home fans were clearly too fired up by the visit of the Eredivisie leaders and stupidly set their paper alight.
The blazing bog roll caused fires in the main stand and on the pitch below, and also led to inhalation problems for the players and fans alike. It was no surprise when the Police stepped in and ordered the abandonment of the game.
Hooligan Hogs
Bizarre cancellations don't just hamper elite football, and in 2008, a sounder of wild boar went on a rampage in rural Gloucestershire and completely wrecked Soudley's pitch just hours before they were meant to host Charfield. The pitch had only just been resurfaced, and the boar caused over £1000 of damage by digging up the penalty area and creating pot-holes in the centre circle.
There are only an estimated 1000 wild boar in Britain, and as well as ruining football pitches, there have been reports of them chasing horse riders and killing dogs. They're all clearly mental.
Madonna and Becks Cancel Matches
Marseille's first home game of the 2009/10 Ligue 1 season had to be moved from the Stade Velodrome to Montpellier because golden oldie Madonna had performed at their stadium two nights before, and her stage dramatically collapsed. The accident made the pitch unplayable, and even something Like A Prayer couldn't prevent Marseille's season opener from being ruined.
Another celebrity who forced the cancellation of a game was a player himself; David Beckham. Towards the end of his career, England's second most capped outfield player was half footballer and half global icon, so when he got injured before a friendly between LA Galaxy and Brisbane Roar, it was bad news.
Many tickets for the game in Australia had been sold with fans just hoping to see Becks, and not really caring about the meaningless match, but with him ruled out, the game was simply called off!
Zimbabwe Postpone's Football
Believe it or not, some people think there are more important things in life than football, and that was clearly the view of the Zimbabwean Government and Police, who cancelled all organised football in the African country for nearly an entire month. The reason for doing so was because the Government wanted people to concentrate on the upcoming presidential and parliamentary elections.
So between 20th March and 4th April, just a week after the league season had kicked off in Zimbabwe, all games were put on stand still. Clearly, football has to take a back seat sometimes.
---
So there you have it – some extremely strange reasons have forced football matches to be cancelled. Let's hope everyone stays safe, and Storm Doris trundles off somewhere else, before games here are called off!
Tagged Ajax, Blades, David Beckham, Groningen, Madonna, Oldham, Sheffield United, Storm Doris, SUFC, Zimbabwe