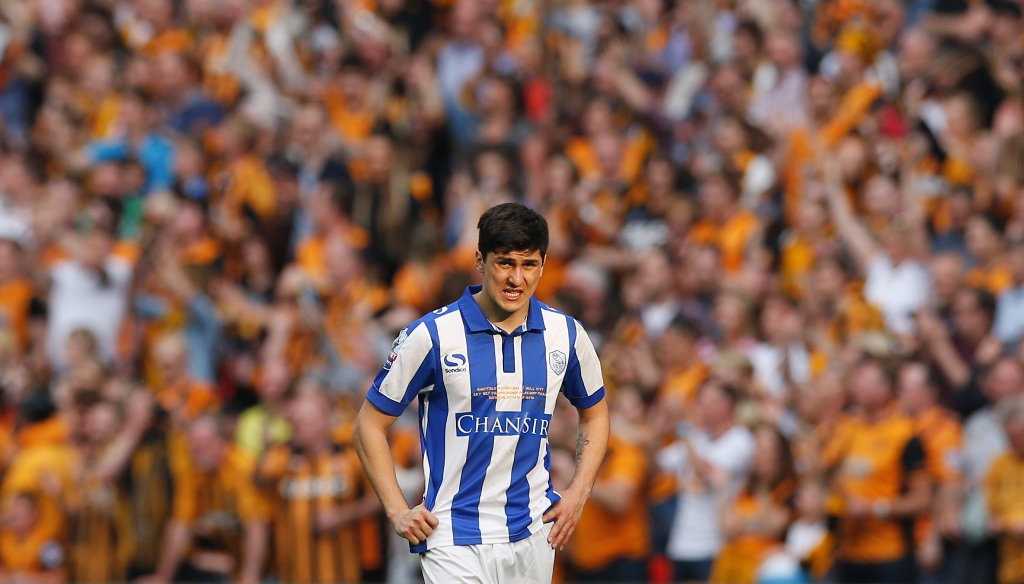 (Pictures: Action Images via Reuters)
By Ben Robinson
YORKSHIRE is one of the most populated areas of England with a sporting heritage across a wide array of disciplines, yet when it comes to football it has continued to under-perform in recent years.
There are two clubs currently in the Premier League who hail from Yorkshire – the recently-promoted Hull and Middlesbrough, a vast improvement on the zero from the previous season.
But how can it be that in one of the most populated regions of the UK only two clubs are in the top-flight?
In Rugby League, Yorkshire clubs make up half of the top division and Leeds Rhinos won the treble the previous season, which proves Yorkshire is no stranger to sporting success.
Yorkshire cricket is also no joke with a total of 31 championship titles, 13 more than any other county.
It cannot be disputed that Yorkshire is the most decorated county cricket club in terms of silverware at the very least.
Let's not even mention the small fact that if Yorkshire was a country in its own right it would have been 14th in the 2016 Rio Olympic rankings – above the likes of Canada, Ireland and Greece.
Historically, Yorkshire has arguably the most decorated football background of them all, with FIFA recognising Sheffield FC as the birthplace of club football and, in addition, the man who drafted the first Laws of the Game was a man from Hull, Ebenezer Cobb Morley.
Throughout the 20th century Yorkshire had its share of footballing success and there is no doubt that Don Revie's Leeds United in the 60s and 70s was one of the best sides in Europe, winning the League title in 1968-69 and 1973-74, plus the FA Cup in 1972.
In more recent times, Leeds were the last Division One champions in 1992 before the switch to the Premier League and even had Champions League football in the early noughties.
So how can it be that the largest county in England, so large it has to be split up into sub-counties, has dropped so dramatically in recent years?
It is so puzzling because in Leeds and Sheffield, Yorkshire has two of the biggest cities in England by population yet both cities have Championship sides at best, with Wednesday being the Sheffield club in the second tier.
The state of affairs has got so bad that two former Premier League clubs, Bradford City and Sheffield United, sit sorrily in League One football, desperately trying to break back into the top two divisions.
There are two plausible theories. The first is modern football is London-centric.
Many southern-born footballers, especially Londoners, are rather reluctant to move to Yorkshire despite lack of game time in their current clubs.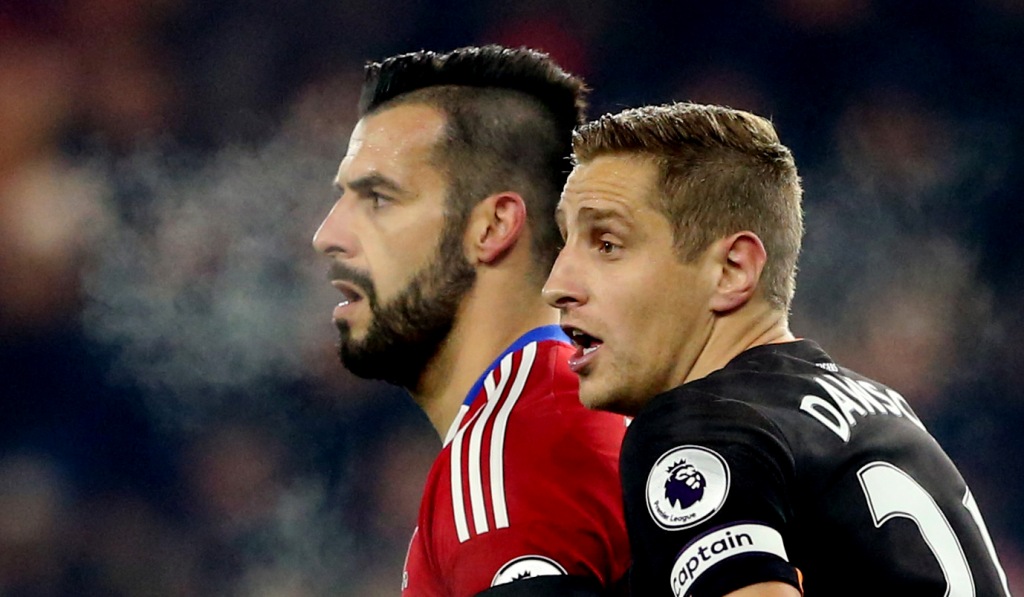 This is well-documented and the most recent example of Jack Wilshere's rejection of northern clubs in favour of the Premier League's smallest club – Bournemouth – shows the reluctance to move up north.
Clubs like Barnsley, Sheffield Wednesday, Bradford and Rotherham are just not as appealing as clubs in the south like Bournemouth and Southampton simply because of where they are geographically – and, to be quite frank, Rotherham isn't exactly a hot-spot for the nightlife footballers so often crave!
The argument then is how do you account for the two most successful clubs, Manchester United and Liverpool, both being based in northern England. Ultimately, it must come down to the theory that success breeds success and breeding is something Lancashire is good at.
Liverpool and United have largely dominated the top-flight title honours in recent decades.
United, in particular, had success in bringing through the likes of Ryan Giggs, Paul Scholes and the Neville brothers.
However, any decent young player seems to leave Yorkshire in the hope of a better future elsewhere.
Let's not forget Leeds United have had one of the best academies in the country, producing talents like James Milner and Aaron Lennon, whilst Barnsley more recently unearthed John Stones.
However, they were lured away by rivals before they entered their prime.
If Leeds could have kept their young talents over the years, would they still be lumping it out in the Championship?
The recent sales of Lewis Cook (to Bournemouth) and Sam Byram (to West Ham) show that when a Premier League club comes knocking, Leeds struggle to keep their best players. The lack of financial backing in Yorkshire is also another theory. Despite some of the best attendance figures in England, Leeds United have failed to attract the kind of overseas investors who pump money into the likes of Manchester City and Chelsea.
Instead, they've ended up with an eccentric Italian in Massimo Cellino, who continues to break rules and cause controversy wherever he goes.
Maybe it just comes down to luck.
Ask a Sheffield United supporter and you'll still hear them bemoan the story of how West Ham's Carlos Tevez cost them their Premier League place in 2007 – despite the Hammers breaching rules governing third-party ownership of players.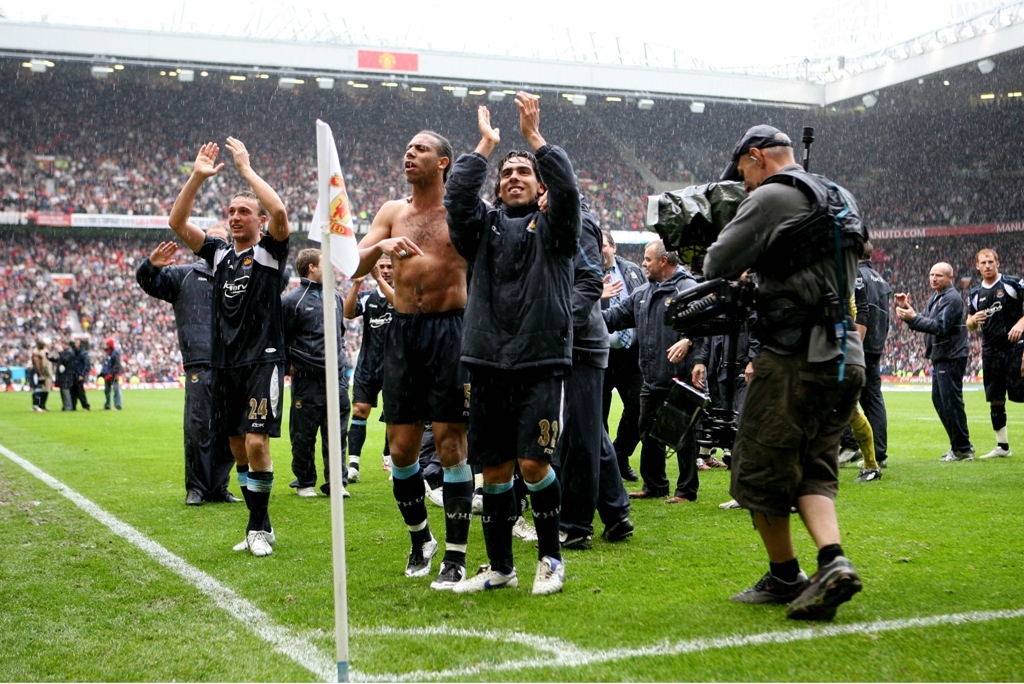 Yorkshire football might be down, but it's not out.
After all the doom and gloom, things do appear to be on the up for us Yorkshire folk.
Last season's Championship play-off final saw two Yorkshire clubs fight it out (Hull beat Sheffield Wednesday 1-0) and this season it appears we may have a Yorkshire-dominated play-offs once more with Huddersfield and Leeds challenging alongside Wednesday for a top six finish.
League One is a similar story with both Sheffield United and Bradford City pushing for promotion and Doncaster appear to be bouncing straight back from League Two.
Perhaps I am just a bitter Yorkshireman who hopes rather than believes that we can once again reach the heights of footballing prowess we once saw.
Maybe, some would argue, I am in the wrong sport and should switch to rugby, where us Yorkshire folk actually stand a chance at winning.
Call me whatever you like now, but there is no denying that we'd all love to see the big clubs such as Leeds United and Sheffield Wednesday return to the Premier League – even if it is only to love to hate them once more!
*This article originally featured in Late Tackle magazine. The next edition is available from April 20th.