Aitor Karanka Is No Longer Going To Bore Us To Death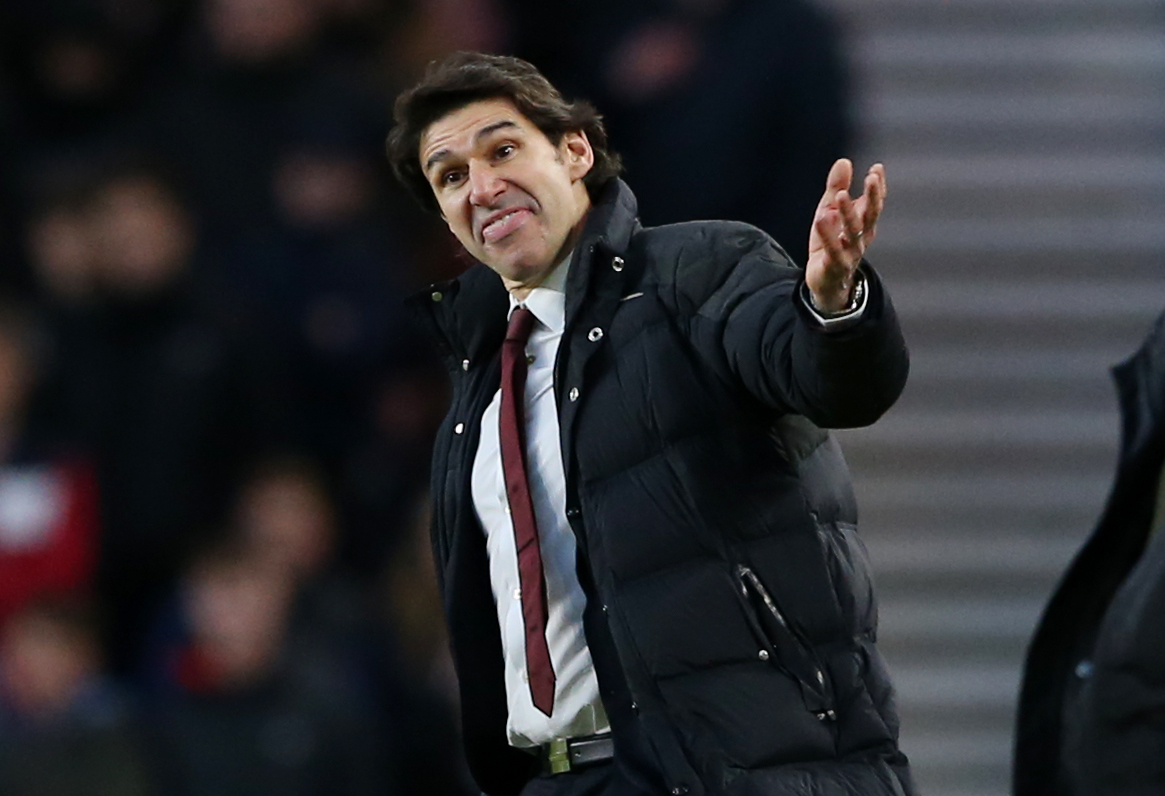 By Edd Paul – @Edd93Paul
Middlesbrough have sacked manager Aitor Karanka after a dismal winter period for the Premier League strugglers.
Boro are without a league win in ten games and sit second from bottom, three points from safety, having taken just four points from a possible 30 since December. The board finally decided earlier today enough is enough and put an end to the Spaniard's three-and-a-half years on Teesside.
A club statement read:
"The club would like to thank Aitor for all his hard work over the past three and a half years and for the success we've had during that time.
"We wish him all the best for the future."
After leading Boro to a dramatic final day promotion from the Championship last season, Karanka's Middlesbrough have spent the 2016/17 campaign boring the hell out of the watching football public. thanks to a style of play primarily focussed on passing the ball around aimlessly and trying not to concede.
While that means Boro boast a top five defence with only 30 goals conceded thus far, it has also contributed to the Teessiders scoring just 19 times, with no end in sight to their drought having failed to find the net in their past four games. To put that in perspective; leaders Chelsea, while obviously being by far the better team, have scored the same amount in their last nine.
Boro's shortcomings in the 'Goals For' column makes more sense when you realise they've had the fewest number of shots on goal, a grand total of 65. IT'S THAT BIG RECTANGULAR THINGS WITH POSTS AND A NET, LADS.
The Spaniard's dire tactics aren't the only justification for his departure; Karanka has been a divisive figure, most recently involved in a training ground row with senior player and fan favourite Stewart Downing. This followed some bizarre behaviour in January when the former Real Madrid defender criticised Boro fans as well as his board. Karanka also famously missed a game during Boro's promotion season last year after another falling out with his squad.
For his part, Karanka managed not to slag anyone off in his statement, which was nice of him:
"I'd like to thank Middlesbrough for a wonderful opportunity and the players, staff and all the people at the club who I have worked with. I'd also like to thank the fans for their support. This club will always hold a special place for me and I wish everyone connected with Middlesbrough football club the very best for the future."
Whoever takes up the hotseat at Riverside inherits a hard-working squad peppered with talent, such as Ajax product Viktor Fischer, well-travelled hitman Alvaro Negredo, and the exciting but inconsistent Adama Traore. There is enough there for Premier League survival to be a very achieveable goal, but the next manager must release the shackles of a plodding, defensively-minded system employed by the outgoing Karanka if they are to secure another year in the top flight.
First item on the agenda: SHOOOOOOOOOOOT.
Tagged Aitor Karanka, boring, EPL, football, middlesbrough, Premier League, snore, zzzzzzzzzzzz