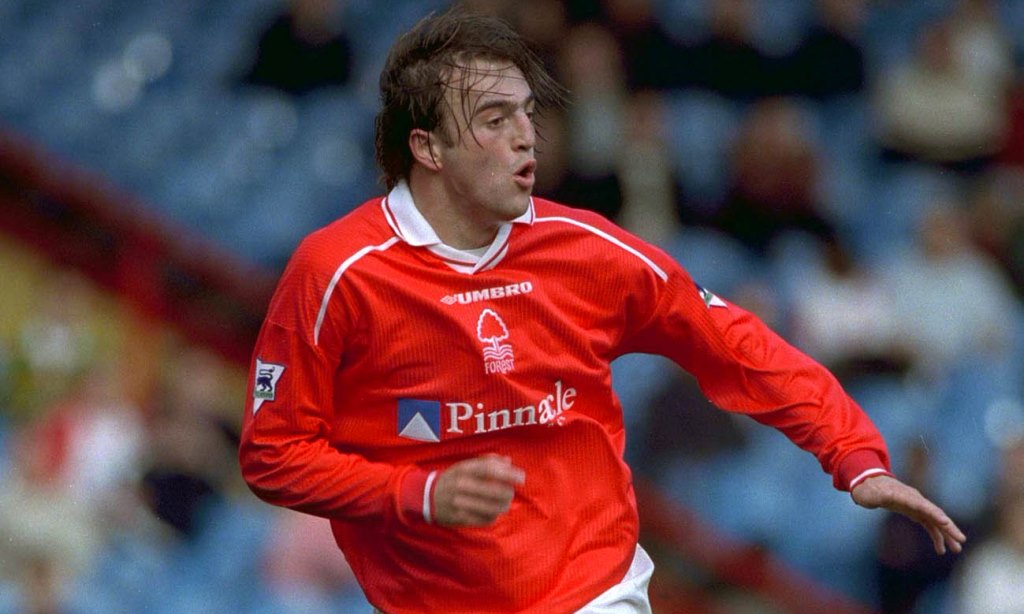 (Pictures: Action Images via Reuters)
By Tom Coleman
IF YOU were to ask a football fan to describe a top player, 'well-educated' is unlikely to be near the top of the list of attributes.
Even the most gifted footballers can dazzle us on the pitch with their technical ability, and still be routinely lambasted for their perceived lack of brain cells afterwards.
Then again, the demands associated with making it as a player, combined with a general disdain for education within the game, means we don't really have a right to complain when some of our most beloved superstars can sometimes appear a little dense.
But with figures suggesting that around two-fifths of footballers will file for bankruptcy within five years of hanging up their boots, mainly because they lack the training and qualifications for another career, there's clearly an argument for change.
One man who has seen the value of combining football with academic achievement is former Wales international Christian Edwards, who says that the assessment of football as a sport for overpaid airheads is well wide of the mark.
In his words: "You have to be bright to be a footballer."
Then again, Edwards has enjoyed a rather unique perspective on the game since bringing his playing days to a close.
Since beginning his pursuit of a degree in sports coaching at Cardiff Metropolitan University, the former Swansea City, Nottingham Forest and Bristol Rovers ace has undergone a fascinating journey with the university's football team – one that has been underpinned by academic achievement.
Since his involvement, the club have enjoyed a meteoric rise, elevating themselves to the Welsh Premier League for the very first time, with Edwards unquestionably a key driving force.
The 41-year-old explains: "I was asked to take the job on in 2009 when the football club was in the middle of going through some dire years playing at the depths of Welsh League football.
"I've been director of football, first team manager, chairman, kitman, everything.
"Slowly but surely I built the football club alongside some brilliant people, and we have a great set-up here."
After a difficult start, the students have become a sensation in the Welsh top flight, securing a place in the top six of the mid-season split to leave them chasing the previously unlikely prospect of European qualification.
And despite being on the receiving end of several critics, Edwards insists he never had any doubts about the ability within his well-educated ranks.
"It's been a very good season," he says. "I think there were a lot of people looking to hammer a few nails in the coffin at the start, but that happens with any team that's just been promoted.
"But we had our own understanding and ideas about what we could achieve.
"We didn't panic and I think that's probably been the key to our season.
"We kept our philosophy and the way in which we liked to play."
The club's identity is certainly unique, with the team relying on volunteers and university funding to keep going, arguably handing them a significant disadvantage when compared to other teams in the Welsh pyramid.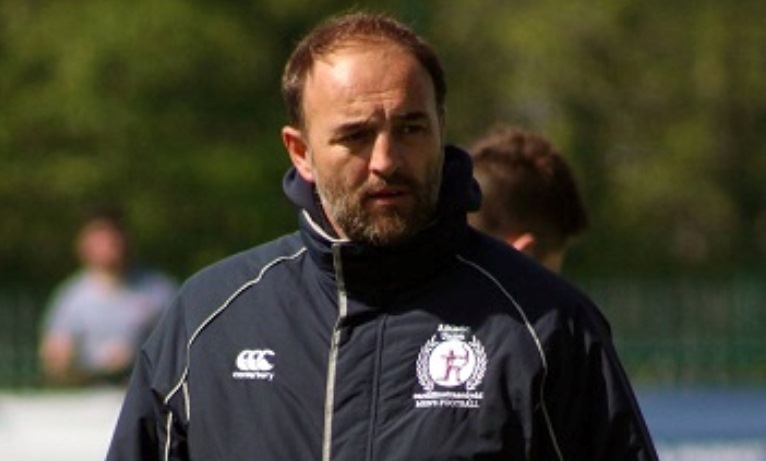 Their view of the game is also unique: success in the lecture hall is just as important as on the field, with 14 members of the club's first team currently studying for either a PhD or a Master's degree.
It can create a difficult balancing act, even for Edwards himself.
Shortly after their place in the top six of the Welsh Premier League was confirmed, Edwards announced he was to be replaced as head coach by former Bristol City and Sheffield United striker Wayne Allison, with academic pressures placing an ever-increasing strain on coaching commitments.
He adds: "I, first and foremost, am employed as a university member of staff.
"My academic career is very, very important for me and is perhaps taking over from where my football career once was.
"But it's not about me, it's about the coaches and the players having an opportunity to play in Europe and I wanted to give the club the best possible chance to do that."
Edwards is confident the club's journey is only just beginning, although there are lessons to be learned from the past.
Team Bath attracted international attention in 2002 when they became the first student side to qualify for the first round of the FA Cup since Oxford University in 1880, before eventually rising to Conference South.
Unfortunately, the club gave up their place in the English football pyramid in 2009, mainly due to their refusal to abandon their identity as a student team.
European qualification would certainly see Cardiff Met overtake Bath's achievements, and their unwillingness to give up their philosophy as a club means they are already becoming the new example to follow.
Edwards said: "I've had discussions with some universities in England who are interested in what we're doing and how we do it.
"It's down to the people who work in these universities to really want to grasp the opportunity of what we've done.
"The biggest thing for me and the coaches working here is that we're developing our players both as footballers and academics, because, first and foremost, they come here as students.
"If we can make our players better academics and better footballers then we've done our jobs."
There aren't many coaches that would share that view when talking about their team, although Edwards is by no means the only believer when it comes to mixing football and academic achievement.
Exeter City currently boast 11 first team players with some involvement in higher education, while 2015 saw Sunderland's Duncan Watmore become only the second Premier League player to achieve a first class degree, picking up a qualification in economics and business management from the University of Newcastle.
These are notable exceptions, although Edwards is in no doubt that academic success can only be a good thing for a player's success on the field.
"I think an academic environment definitely helps," he said. "You have to be bright to be a footballer. There's a lot of things you have to get your head around and it's a difficult game to play."
If European football does one day arrive at Campus Cyncoed, it will go a long way to proving his point.
*This article originally featured in the April/May edition of Late Tackle. The latest copy is out now!