Who's Better? Who's Best? Who Cares?
FOR ONCE it seemed as though he was being genuine – no ulterior motive, no hidden agenda and no mind games.
José Mourinho's comments following a recent Clàsico were honest, when we have come to expect diversion of attention. "I think it should be forbidden to say who is the best player in the world because these two are from another planet," the Real Madrid boss said. "I would like my player to win [the Ballon d'Or] because he is champion of the best league in the world, but I think they're both fantastic players."
In that Clàsico, Barcelona's Lionel Messi and Real Madrid's Cristiano Ronaldo traded blows like two heavyweight boxers refusing to admit defeat.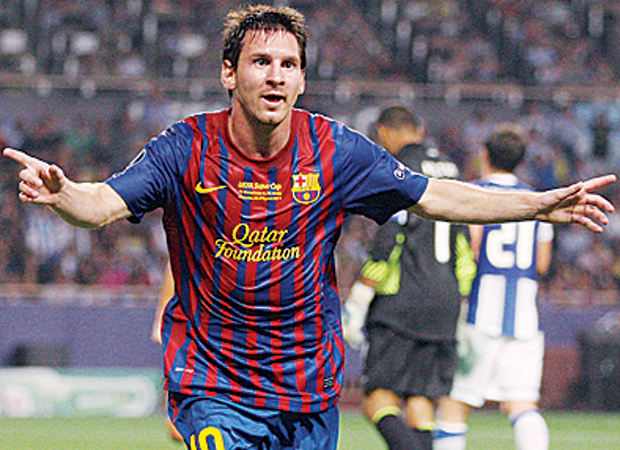 They symbolise their respective clubs so well; the jewels in the crown of their individual sides. Two shots off target and two shots on target each. Two goals each. More than 100 club goals between them in 2012. Ronaldo became the first player in history to score in six consecutive Clàsicos, Messi moved to within one goal of Alfredo Di Stéfano's all-time record for Clásico goals, at the age of 25.
Messi scored his 150th goal at Camp Nou, his 100th goal in the league. Ronaldo took his total to 160 goals in 155 games. These figures are being surpassed before the ink is even dry on the paper.
The two continue to break records and defy conventional logic, as you write down the numbers they instantly become out-of-date as  they continue to push the boundaries even further.
"Ronaldo would probably have had greater recognition if it had not been for Messi," said Barcelona  manager Tito Vilanova.
While there is truth in that, without Ronaldo, Messi would not be at the same level.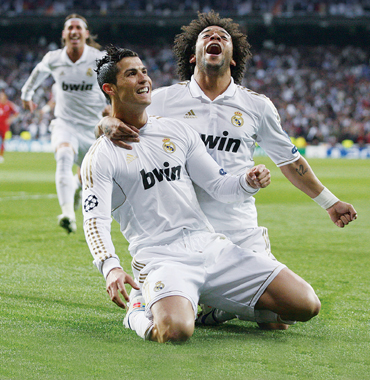 No one can deny the Argentinean's brilliance, but in recent seasons he seems to have been spurred on to further greatness by the presence of the Portuguese winger at Barca's great rivals.
Have we ever seen two players of this level in the same era? There comes a point when recognition should be shared. And we have reached it.
Both players display exceptional ability through different styles and mannerisms. Would Ronaldo be as effective for Barcelona, a team built on cohesion, team-work and familiarity from their youth system? No. Would Messi offer the same drive, dynamism and power on the counter in 'Blanco'? No.
Should goals even be a measure of who is the better player? In the last two seasons, the player that has outscored the other domestically has not won the league title with his team.
Pace, power, directness, strength, strong in the air, timing – attributes that Cristiano Ronaldo possesses in abundance. His character displays ruthlessness, no surrender to weaker opposition. He smells mistakes, then punishes them with the resource of a trained assassin, capitalising on errors before the recipient even realises that it's too late.
Playing as an inverted winger, he creates room for his advancing full-back, while simultaneously joining his striker with speed and precision. Since last season Real Madrid's biggest weapon has been fast-paced one-touch counters, which ultimately end with Ronaldo offering the out-ball.
Lionel Messi: guile, swiftness, awareness, acceleration, deftness and movement are all characteristics that he boasts. Like an Olympic slalom skier, changing direction at will, he weaves in and out of challenges, bouncing off defenders like a weeble wobble that refuses to stay down.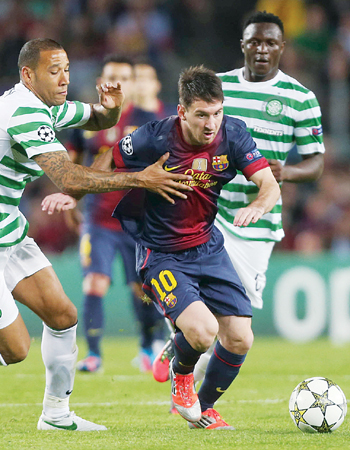 Floating across the pitch rather than running, he brings others into play and promotes their qualities.
Having started his career as a right-winger, he now occupies the position which has come to be known as the 'False 9' – his ability to drop into the midfield and allow space for others to utilise is unmatched.
There aren't enough superlatives to describe these two freaks of nature, they are unstoppable on their day, but for individual reasons.
Ronaldo is 1.85 metres tall and weighs in 84.5 kg, and Messi is 1.69 metres and weighs at 67 kg.
They play in different positions and for clubs that have very different ideologies and philosophies. One is predominately right-footed, the other mainly left. Different specimens that are on top of their game.
Yet, still there's a burning desire to acclaim one a winner and the other a loser. Ronaldo exerts confidence and has an air of arrogance; Messi is shy, humble and introverted. Remarkably contrasting mannerisms that are holding them back from exploiting their full marketing potential… perhaps they do have flaws after all.
The large baton that was swung ferociously in their direction at varying intervals was international football; even that now seems to be accomplished.
Ronaldo grew stronger as the European Championships in Poland progressed, with Messi scoring a hat-trick against arch rivals Brazil at the same time.
The little maestro grabbed a recent double versus Copa America champions Uruguay and his under the wall free-kick away to Chile cemented his standing on a world stage even further.
So, next time someone asks you 'Who is better Messi and Ronaldo?', just reply 'Who cares?'
They are both superhuman and should be celebrated equally. Either that or play devil's advocate and say Radamel Falcao….
Paul Wilkes is a Freelance Spanish Football Writer and Editor of LaLigaUK – @Laligauk
Tagged Cristiano Ronaldo, FC Barcelona, Jose Mourinho, Lionel Messi, Real Mardrid CF