Juventus set to continue Serie A dominance.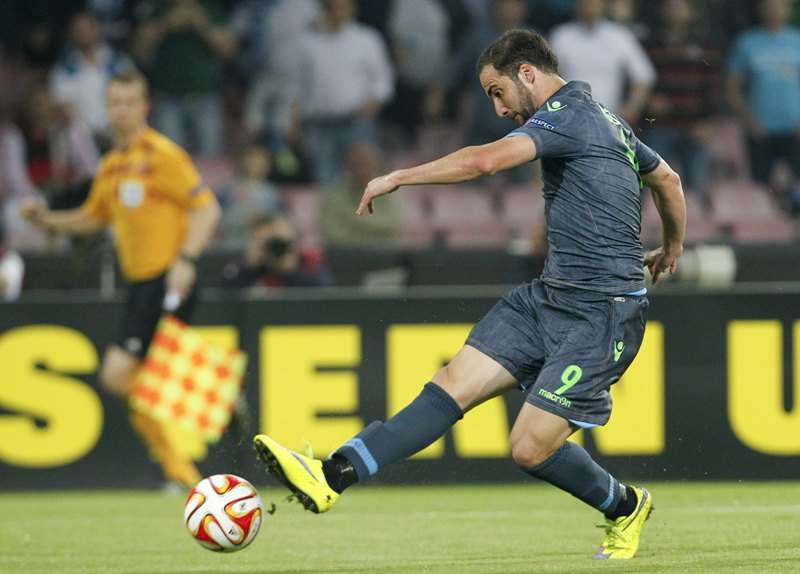 By Matt Storey
Much to the dismay of Napoli fans and followers of Serie A, Gonzalo Higuain's £75 million move to Juventus was confirmed yesterday.
Higuain was adored by Napoli fans having scored 71 goals in just 104 appearances for the club including 36 last season, but the lure of the Old Lady proved to much.
His move, alongside the capture of Miralem Pjanic from Roma, is a signal of the complete dominance Juventus now have over any other Italian club.
They have won the last five Serie A titles as well as the Coppa Italia in each of the last two seasons. Despite it looking increasingly likely that Paul Pogba will depart Turin this summer, Massimo Allegri has an impressive strength in depth in almost every position which is something no other Italian club can currently compete with.
Napoli looked like they could dethrone Juventus for much of last season. Higuain was in imperious form infront of goal and Juventus' slow start had left them playing catch up.
In early February however, Juve overtook Napoli as they scrambled a 1-0 win at home to their nearest rivals. It was their fifteenth win in a row and they refused to relinquish top spot for the rest of the season winning the league by nine points.
The Bundesliga and Ligue 1 are often described as boring and predictable at the top end of the table, with Bayern Munich and PSG winning the league with alarming regularity.
Juventus' streak of five is currently one longer than both of these clubs, it matches the dominance that Celtic have seen in the Scottish Premier League thanks to Rangers demise and show's no sign of stopping this season.
Internazionale's preparations are being hindered with increasing talk that Roberto Mancini is set to be replaced by Frank De Boer and the Scudetto trophy hasn't been won by either Lazio or Roma for 15 years.
Paulo Sousa's Fiorentina showed glimpses of being a very good side last year but lack the real quality to challenge right at the top of Serie A for a whole season, whilst AC Milan enter the season with another new manager who could seemingly be fired at any time.
The only real threat to Juventus could once again be Napoli, especially with Maurizio Sarri likely to have a large budget at his disposal following Higuain's sale. But even if he spends his money wisely the Partenopei won't be able to match the pulling power of Juventus.
As well as raiding fellow Serie A clubs for their star players, Juve have brought in defender Medhi Benatia from Bayern Munich, young Croatian Winger Marko Pjaca and ex-Barcelona full-back Dani Alves.
That Juve's dominance has coincided with the struggles of other Italian giants is not a coincidence, but the way they are now building on their foundations and strengthening every summer means it is unlikely to end in the near future.
Tagged Gonzalo Higuain, Juventus, Napoli, Serie A