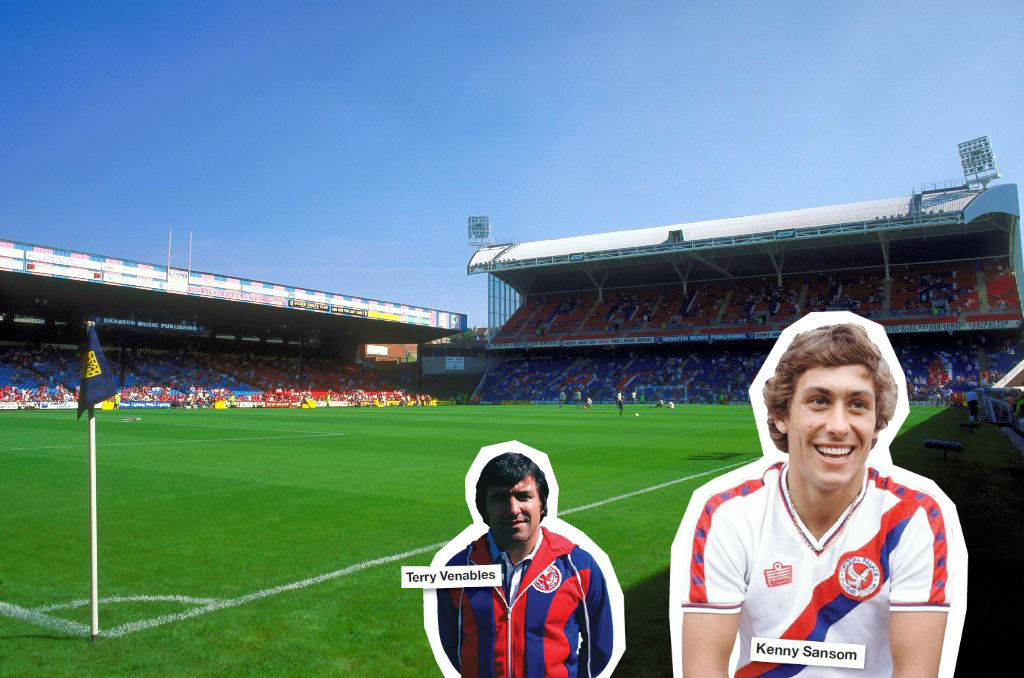 (Pictures: Action Images via Reuters)
By Simon Sheldon
ON A Friday night in May 1979, I was part of a record crowd of over 51,000 fans who watched Crystal Palace beat Burnley 2-0 to win the Second Division championship and be promoted to the First Division (what would now be known as the Premier League).
Managed by a young Terry Venables, this was a highlight of a fantastic roller-coaster ride.
However, this journey had started during the 1975/76 season under Malcolm Allison along with Venables, who had joined Palace as a player and then moved into coaching.
They were a Third Division club but had reached the semi-finals of the FA Cup before losing to the eventual winners Southampton.
The following season promotion was achieved to the Second Division and they also won the FA Youth Cup, which included players who would go on to become the mainstay of the senior team.
In the 77/78 season, Palace finished ninth, but retained the Youth Cup (only the third club to achieve this after the Busby Babes in the 50s and Chelsea in the 60s).
The 78/79 season was where things really started to click into place. Palace topped the table at Christmas but were beaten at home by Bristol Rovers on Boxing Day.  They then drew the next five matches, before improving with four wins in the next six games.
After a defeat against Newcastle, the Eagles remained undefeated until the end of the season.
It set up the final match against Burnley, which had been rearranged and had to be played after the other teams had finished.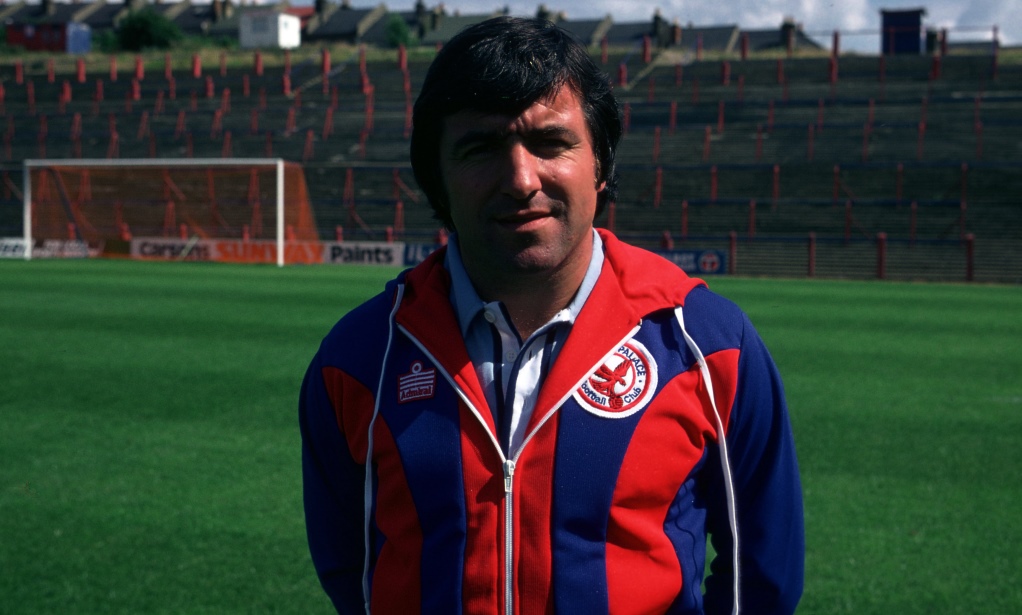 But it was so close at the top that going into that final match, Palace knew that defeat would leave them fourth, a draw would be enough for promotion, but a win would clinch the title over rivals Brighton. Palace's defence was the key to their success, conceding just 24 goals in their 42 matches, including just two in their final seven games.
Venables had signed goalkeeper John Burridge from Aston Villa and he proved to be an outstanding purchase.
He was, at 27, one of the oldest players in the team and brought some vital experience. Another experienced player signed was Steve Kember.
So, on to that amazing night in which the gates had to be closed an hour before kick-off. The atmosphere was so tense as Burnley provided stubborn resistance and rode their luck for over an hour, producing the occasional scare to the Palace goal (but Budgie was not going to be beaten by anyone that night).
With 14 minutes remaining, a cross from Vince Hilaire was met by the head of Ian Walsh and the ball flashed into the net.
The crowd invaded the pitch in jubilant mood and once the game restarted Dave Swindlehurst smashed in the second and clinched the title.
There was another pitch invasion at the final whistle as the party started. The crowd wouldn't leave until the players came out in the directors' box and joined in the celebrations.
For me at the age of 11, it had been the best time ever and I couldn't wait for the next season to start in the First Division.
During the summer, Venables made two shrewd signings, bringing in the experienced Gerry Francis from QPR (and a former captain of England) and Mike Flanagan from Charlton for a combined fee of £1 million.
The opening game of the 79/80 season saw Palace travel to Maine Road to play Man City, who were managed by former Eagles boss Allison.
It finished 0-0 and, in fact, Palace would be hard to score against as they conceded just four goals in their opening seven matches and were unbeaten.
On September 29 at home, Palace took on Bobby Robson's Ipswich Town (full of internationals like Paul Mariner, Mick Mills, Terry Butcher, John Wark, Frans Thijssen and Arnold Muhren) and outplayed them.
Palace were ruthless. Swindlehurst, Francis and Paul Hinshelwood scored to put them 3-0 up and, although Ipswich pulled one back, a goal from the captain Jim Cannon got Selhurst Park rocking.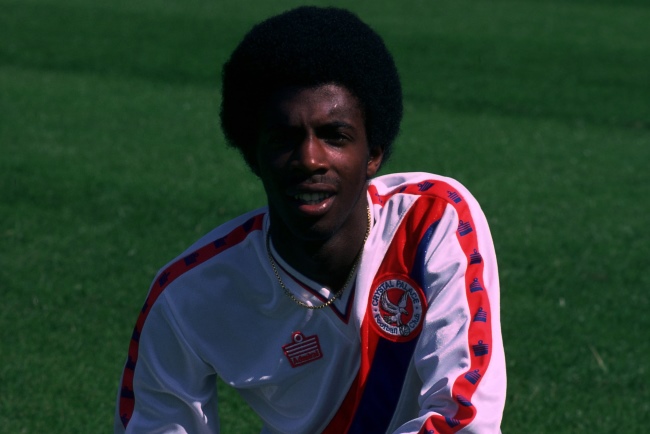 The 4-1 victory had put Palace top of the First Division.
During October, defeats at Southampton and Everton and draws with Bristol City and Bolton saw Palace drop away from top spot.
But November began with back-to-back home wins against Manchester City and Arsenal and was followed by a very creditable 1-1 draw at Old Trafford with the league leaders Manchester United.
Up to Christmas, results were getting harder to obtain. Despite a home win over Nottingham Forest, Palace lost 3-0 at Liverpool and by the same score to Brighton and then lost their unbeaten home record to Middlesbrough. Palace had now dropped to 11th place.
After the Christmas and New Year period, results continued to be mixed. While there were wins over Derby and Wolves, a defeat against Second Division Swansea in the FA Cup was disappointing. The remainder of the season was less exciting as Palace struggled to score goals, but managed to dig in and grind out results to stay away from the relegation battle.
Although they only scored 41 goals in 42 matches, again the excellent defence made them hard to beat.
Palace finished 13th and could be very proud with the quality of the football played and the tenacious attitude of the players.
Everyone would be looking forward to next season but what happened next shocked all concerned and the club arguably would never be the same again.
During the summer's transfer wheeling and dealing, Palace were involved in a bizarre deal which saw them sign a young goalkeeper Paul Barron and the huge prospect Clive Allen from Arsenal (who themselves had only just signed him from QPR) with Kenny Sansom and £400,000 going the other way.
Sansom went on to become one of England's most capped players and, in many fans' opinions, was one of Crystal Palace's greatest ever players. At a stroke, Palace's defence from last season had been broken up.
The 80/81 season began with a visit to champions Liverpool, with new goalkeeper Barron in between the posts and Allen starting up front with Flanagan but it was to no avail as Palace were comfortably beaten 3-0.
During the opening matches, Palace had been involved in some high- scoring encounters. A 4-3 defeat to Tottenham was followed by a 5-2 win over Middlesbrough.
Then came controversy on and off the pitch. Firstly, in a game against Coventry, Allen took a free-kick from outside the area and it hit the stanchion inside the goal and came straight back out.
The ref consulted his linesman and both agreed the ball had hit the post and bounced back into play.
Palace would go on to lose 3-1 and that was one of seven successive defeats which had seen the goals scored drying up.
Off the pitch, the chairman Raymond Bloye had done a deal with Sainsbury's to build a store at one end of the ground, which did not go down well with Venables.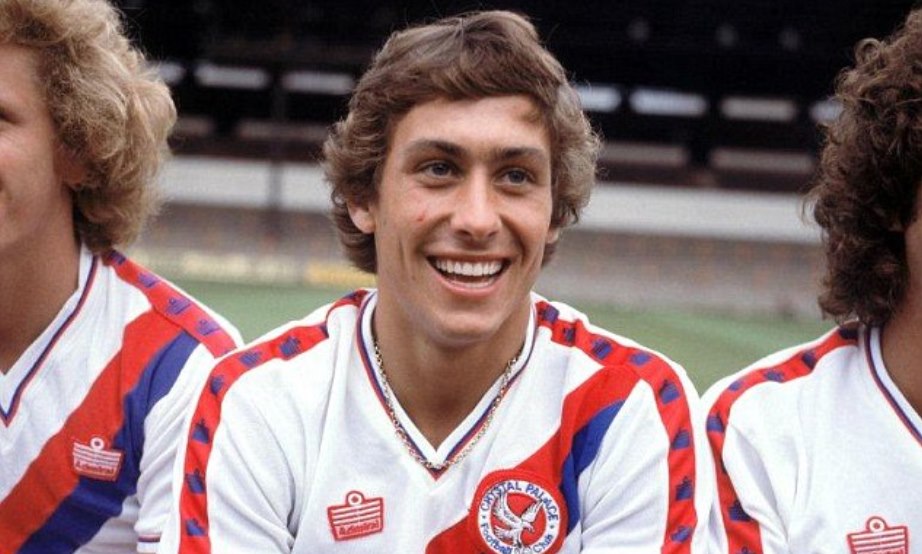 On October 14, with Palace bottom of the table with just one win to their name, Venables left!
There were rumours of the board looking for a change of manager, so maybe he jumped before being pushed.
He took over at QPR who were 12th in Division Two at that time.
Long-serving coach Ernie Walley took over as caretaker-manager and things did in fact pick up with wins over Leicester and Southampton and a draw against Norwich before a 1-0 win against Manchester United at home helped get them off the foot of the table.
In December, Allison returned and sold Burridge, Flanagan and Terry Fenwick to QPR (back to their old boss Venables). Palace won their first match under him but defeat at Brighton left them back at the bottom at the end of the year.
Around this time, Ron Noades was negotiating to buy the club. Once he had completed the deal, he replaced Allison with Dario Gradi, taking over as the club's fourth manager of the season.
The Eagles lost all four matches in February and sold Gerry Francis back to QPR and Peter Nicholas to Arsenal.
Defeat at Old Trafford by a goal to nil confirmed relegation to Division Two and further defeats before the end of the season left Palace bottom of the table, 16 points adrift of safety with just 19 points, a then record low for the First Division.
What a roller-coaster ride and a time that I and many others would never forget. Of the side which came up in a blaze of glory in that iconic white strip with the blue/red diagonal sash (one of the all-time football kits) only Billy Gilbert, Hinshelwood, Cannon, Jerry Murphy and Hilaire remained.
*This article originally featured in the April/May edition of Late Tackle magazine. The next edition is out on 1st June. 
Follow us on Twitter here and Like us on Facebook here. You know you want to!