Bundesliga Round Up: Bayern give Dortmund a glimmer of hope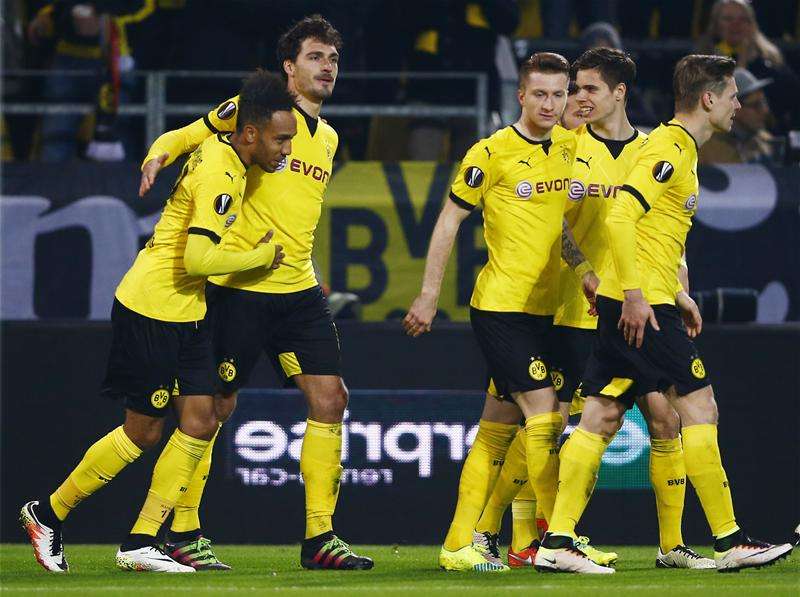 Bayern Munich could not quite tie up the Bundesliga title at the weekend after Pep Guardiola's side, who undoubtedly had one eye on Tuesday's Champions League Semi Final, were held to a 1-1 draw at home to Borussia Mönchengladbach.
This allowed second placed Borussia Dortmund to cut the gap at the top to five points with an emphatic 5-1 home victory over Wolfsburg.
Unfortunately for Thomas Tuchel's side Bayern Munich realistically need just one point from their final two league games to all but secure the Bundesliga title.
At the other end of the table Hannover's fate has already been sealed, whilst seven teams could still be sucked into the relegation play off spot.
As things stand Stuttgart are sitting in 17th place after their 6-2 defeat to fellow strugglers Werder Bremen but just five points separate them from 11th placed Hamburg.
It is safe to say that the battle to stay in the Bundesliga will certainly go down to the wire this season!
Tagged Bundesliga