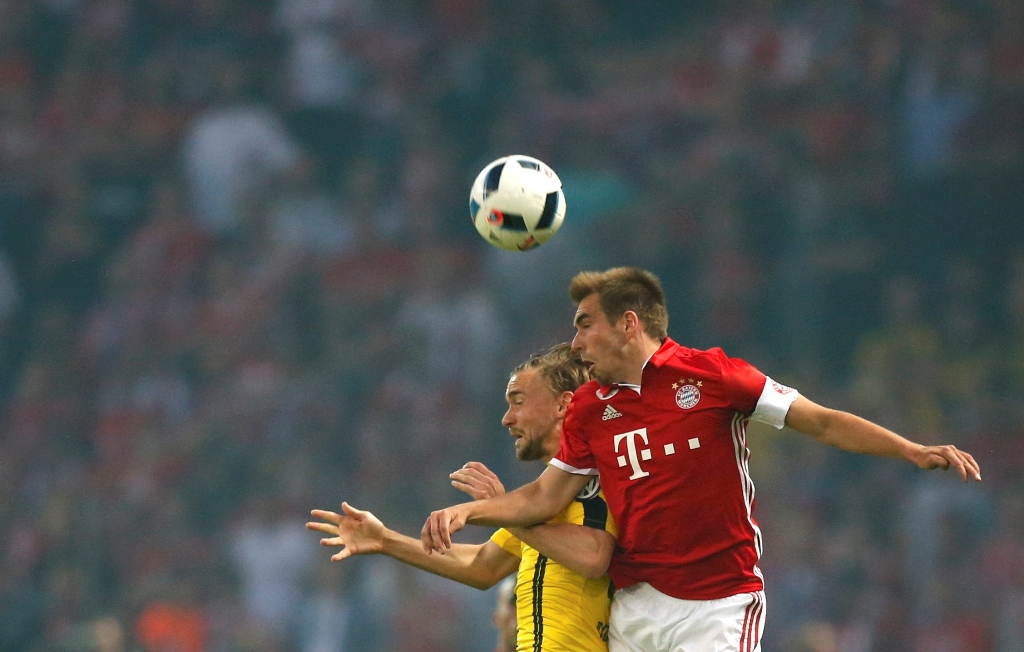 (Picture: Action Images via Reuters)
Philipp Lahm surprised the footballing world, and even his own club, when he announced his retirement from the game on Tuesday evening.
The industrious right-back, who was also even deployed as a midfielder by Pep Guardiola, has been at Bavarian giants Bayern since he was just 11 years old and despite two seasons on-loan at Stuttgart when he was 22, Lahm has represented Die Roten for his entire career.
In total, Lahm has so far played 501 times for Bayern Munich, winning the Bundesliga 7 times, the Pokal Cup six times and the Champions League once; a stunning array of silverware, bettered further by his 2014 World Cup winners medal.
Nevertheless, Lahm has clearly had enough now, and despite being contracted to Bayern until 2019, said in a statement: "I can continue with my leadership style, giving my best every day, in every training, until the end of the season. I can keep doing it this season but not beyond.
"I've been considering it for more than the past year.
"You have to keep testing yourself, you have to keep asking yourself 'how is it', day by day, week by week on the training pitch, what's the feeling you have."
The news, which Bayern themselves said they were "surprised" by, is sad news for football, and moves us ever closer to the end of one-club footballers; a dying breed.
Careers such as the one Lahm has enjoyed are rarely seen these days; not just because of the huge success he has experienced, but also because players just aren't at a club long enough to make such a brilliant impact.
With huge transfer fees, wage increases and sign-on deals, players are too often tempted to leave their team for pastures new, but a few, such as Lahm, have stayed loyal. Here, we list five of the best…
---
Rogerio Ceni – Sao Paulo
There have been many free-kick specialists down the years in football, and some are still plying their trade today. Juninho, Ronaldinho, and today, Dimitri Payet, are some of the best to ever strike a dead ball. But only Rogerio Ceni can call himself a free-kick specialist and a goalkeeper.
The Brazilian, who retired in 2015 at the age of 42, made 1257 professional club appearances during a career that spanned 25 years, and scored a staggering 131 goals from free-kicks and penalties – between 2005 and 2007, he scored 47 times!
But Ceni was much more than just his astonishing goal return – his agility between the sticks also helped Sao Paulo win 17 major titles during his time at the club, including one Copa Libertadores, one Copa Sudamericana, one Club World Cup and three league titles.
In 2014, Ceni broke three Guinness World Records – most goals scored by a 'keeper, most games captained by one player and most appearances by one player for one club – and when he eventually retired in 2015, he was Sao Paulo's 10th ever highest goalscorer. What a man!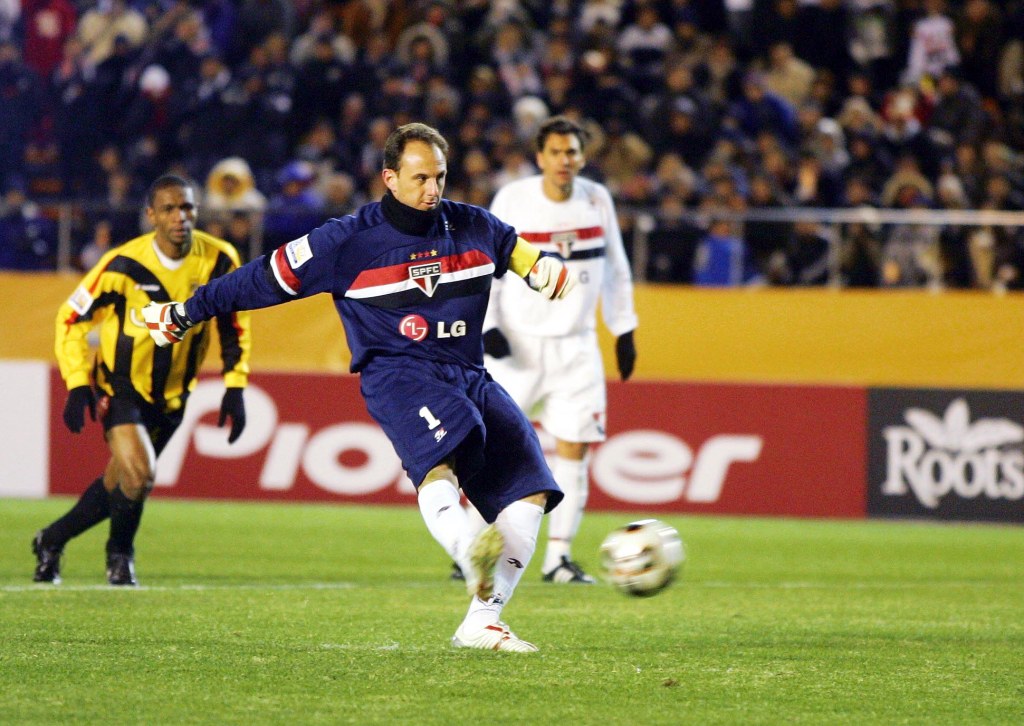 Francesco Totti – AS Roma
At the ripe old age of 40, AS Roma legend Francesco Totti is set to announce his retirement from football at the end of this coming season after 15 years in Italy's capital..
The attacking midfielder has played for his boyhood club 611 times, which is a club record, and has also scored 316 career goals, many of which have been just utterly wonderful. Currently, Il Re di Roma (The King of Rome as he is known) has the most Serie A goals scored by a current player with 253.
In total, Totti has won one Scudetto, two Coppa Italia titles and two Supercoppa Italiana titles with his beloved Roma, and has also had his individual excellence recognised by winning eleven Oscar del calcio awards from the Italian football association, including seven Italian Serie A player of the Year awards and two Serie A player of the year awards.
Totti had similar success with his national side, and helped the Italians reach the Euro 2000 final before eventually winning the 2006 World Cup. What a player to watch – it will be a sad day when he hangs up his boots.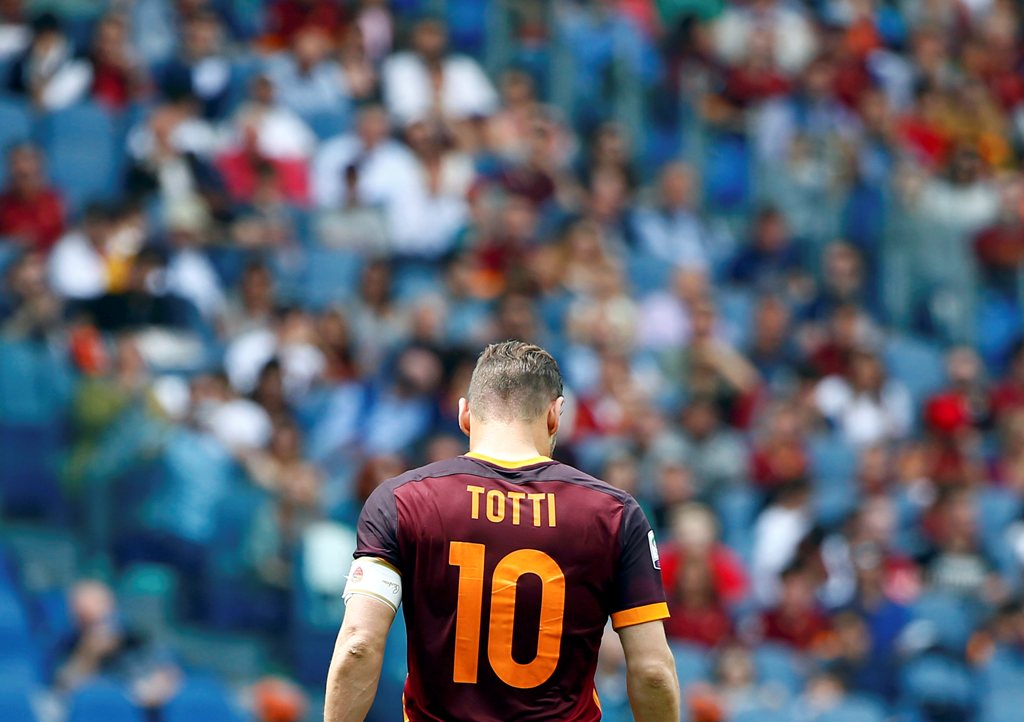 Carles Puyol – FC Barcelona
One criticism Barcelona sometimes receive these days is that they're not 'hard' enough – they don't have that real physical presence that can bully teams, and haul them through games when they're not at their free-flowing best. Basically, they're a bit soft.
However, when Puyol was at the heart of the Catalan's defence between 1999 and 2014, that certainly wasn't the case. Puyol was one of those defenders that just loved defending, and wore his heart on his sleeve for the club he grew up enchanted with.
In total, the centre-back made 682 appearances for his boyhood club, and was the leader of Pep Guardiola's all conquering side that won six trophies out of six in 2009. He was also part of the Spain squads that won Euro 2008 and 2012, and the 2010 World Cup.
But even before Guardiola was in charge, Puyol helped his side to numerous titles, including a brilliant display against Arsenal in the 2006 Champions League final, and he won 21 in total during his time at Camp Nou. Puyol finally retired in May 2014, second in Barca's list of appearance makers, and they still miss him today.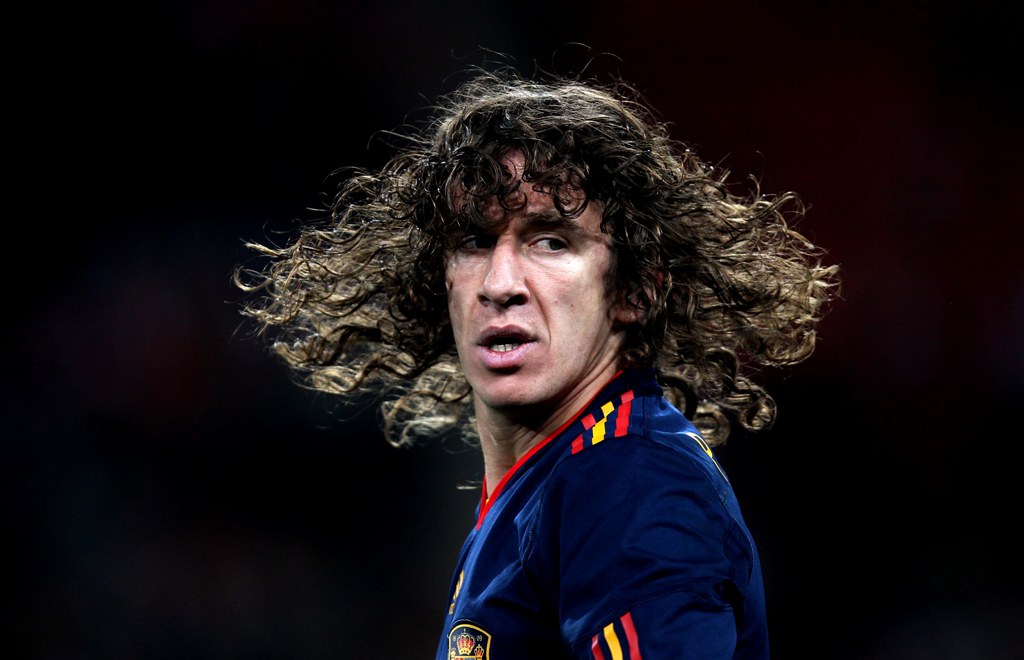 Paul Scholes – Manchester United
When Zinedine Zidane was asked  what it was like to be the best player in the World, he said "Ask Paul Scholes."
Now, we're not really sure how much truth there is in that famous quote, but it is believable because, for a period, Scholes was one of the finest players in the game. Not only was his long-distance passing always perfect, but it was also effective, and he was the essential cog in a Manchester United team that dominated England and Europe.
He wasn't the best tackler, but he never shied away from getting stuck in, and also scored 102 goals for the Red Devils that helped the team win 11 Premier League titles, three FA Cup's and two Champions League trophies during his time at the club. The complete midfielder.
Even when he retired the first time, Scholes returned to play at Old Trafford for one more season in 2012, and helped secure another Premier League title in 2013. Class is clearly permanent.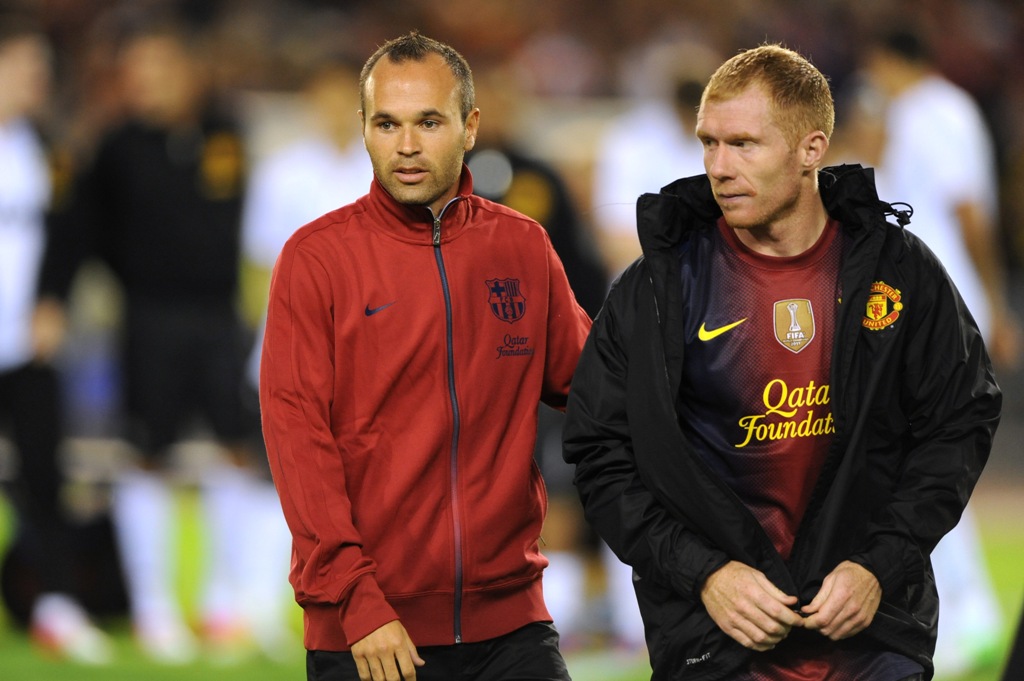 John Terry – Chelsea
Whatever you have to say about Terry off the pitch, there is no denying his brilliance on it. He is a Chelsea legend, and a Premier League legend, who has made just shy of 700 appearances for the club.
In 2005, 2008 and 2009, Terry was named UEFA Club Defender of the Year, and was included in the FIFA team of the year for five seasons in a row between 2005 and 2009.
As well as personal honours, Chelsea's 'Captain, Leader, Legend' has helped the Blues win an extensive array of titles that includes three Premier League's, four FA Cup's, three League Cup's and a historic Champions League title, although he was of course suspended for the final.
Terry's future at Chelsea remains up in the air as Antonio Conte persists with three defenders, a system that doesn't suit the club captain's ageing legs, but whatever he does next, he is a true Stamford Bridge hero.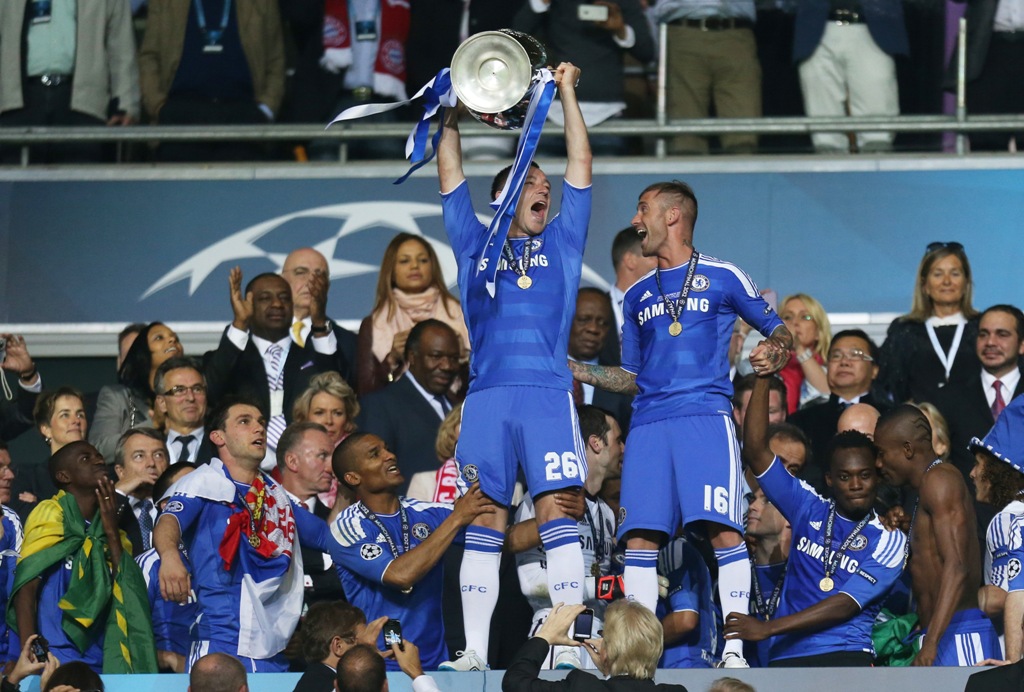 ---